Zero-Bite Flea & Tick Spray
Product Information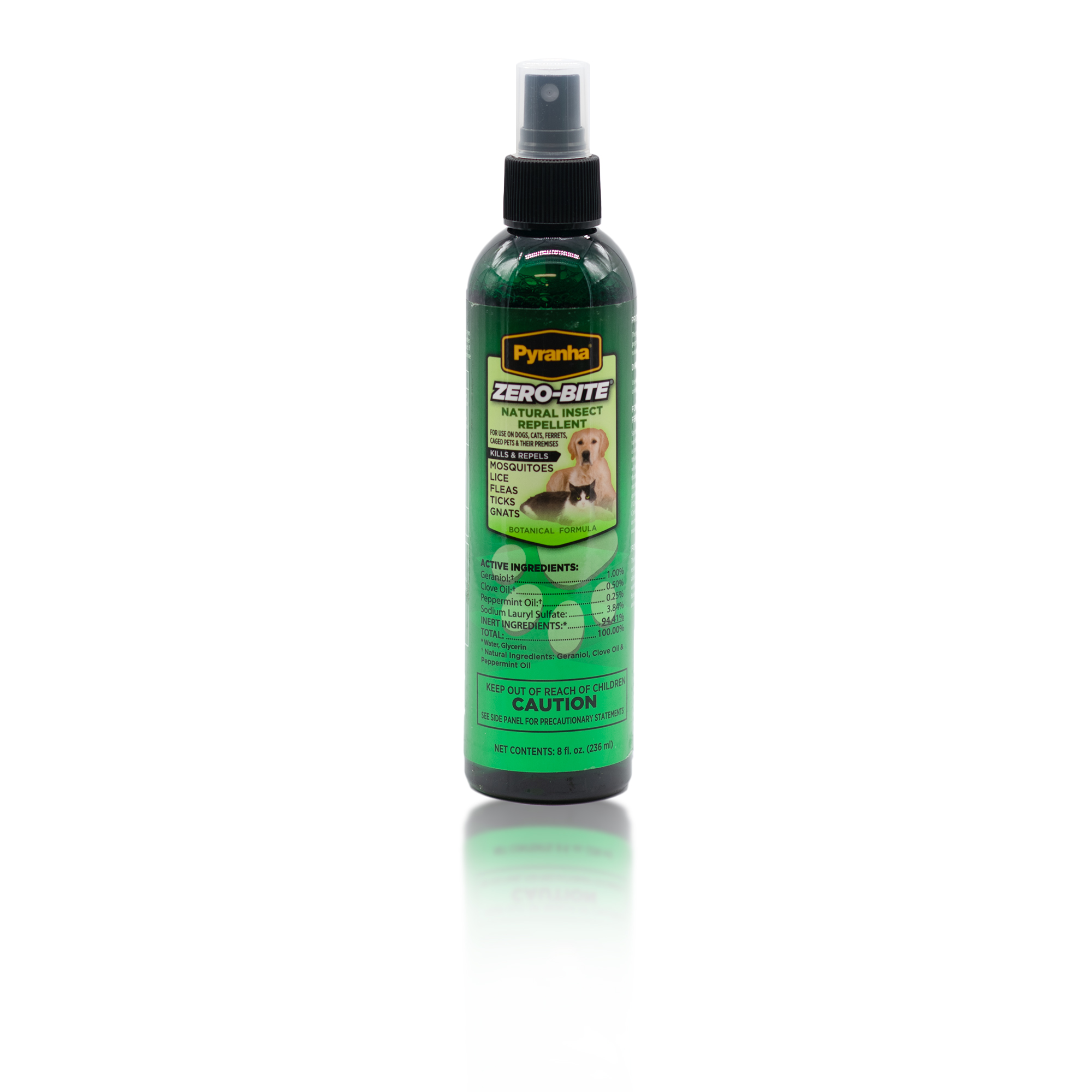 Product Information
Fly control the way Mother Nature intended - in the palm of your hand. Zero-Bite®'s fly fighting power is sourced from geraniol, peppermint, and clove. The natural oils are suspended in more than 90% water, so Zero-Bite® is neither oily nor greasy.
Safe for use on horses, cats, dogs, and plants
Great natural scent
Kills and repels fleas, ticks, flies, mosquitoes, mites, and more
No need to shake or stir with Pyranha Suspension Technology
Available in a 15 oz. continuous spray can
Purchase from your local feed and tack store or favorite online retailer
*Zero-Bite is a registered trademark brand of Pyranha, Inc.
---
Other Resources
---
Have you considered?
Nimble Pet
This advanced formula combines effective levels of glucosamine HCl with cetyl myristoleate (CM), plus omega-3 fatty acids & yucca.
More Details