Product Information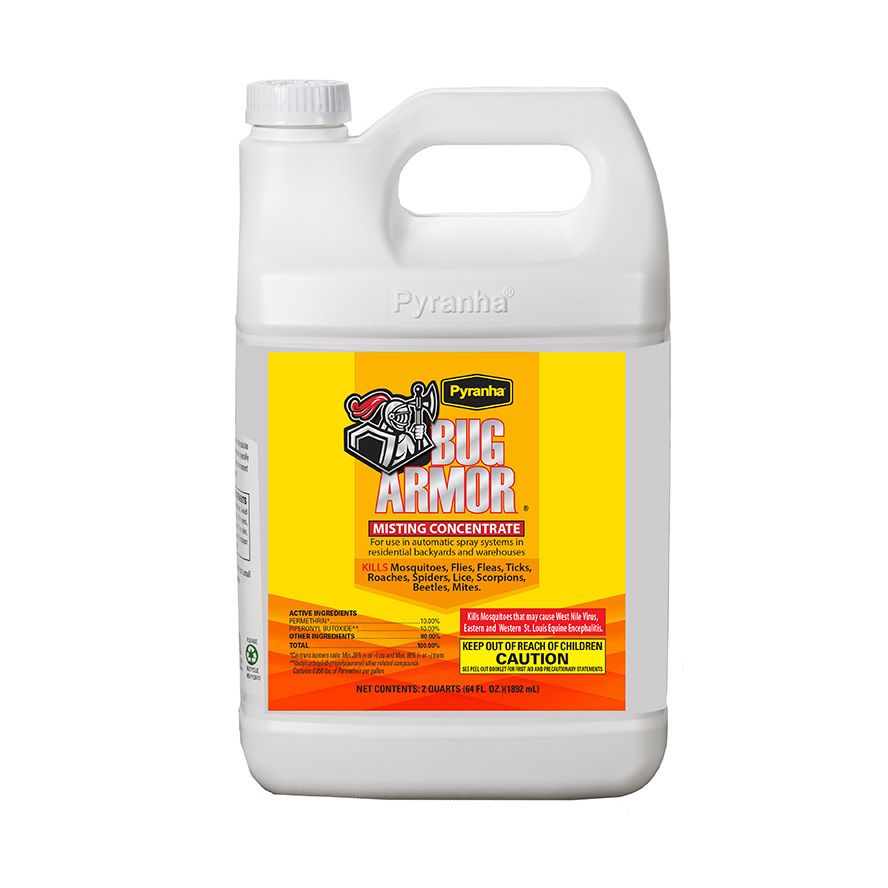 Product Information
Developed over 40 years ago using the highest quality pyrethroids, Bug Armor is a premium formulation that has set the bar for effective automatic flying insect control in residential areas. It provides both quick knockdown and effective control against a broad range of harmful biting insects.
Diluted, this product can effectively control a wide range of insects in and around your yard. One 64 oz. bottle can make up to 200 gallons and will effectively control flies, lice, ticks, beetles, mites, gnats and more in your yard.
Use as surface, premise, or animal spray when diluted
Safe for use on cattle, sheep, goats, swine, horses, poultry, and dogs
Use in automatic misting systems and non-thermal foggers
Not available in the State of New York
Purchase from your local Authorized SprayMaster Dealer or favorite online retailer
---
Other Resources
---
Have you considered?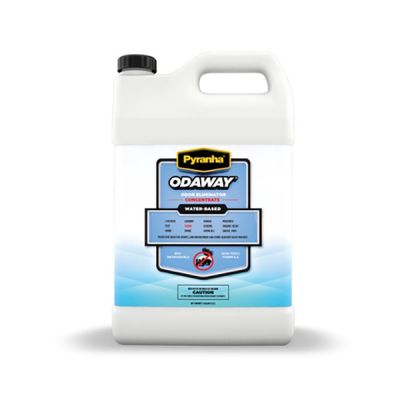 Odaway Concentrate
​Banish bad odors with Pyranha® Odaway: a concentrated, liquid odor absorber that eliminates a broad spectrum of household, garage, compost or kennel-borne odors.
More Details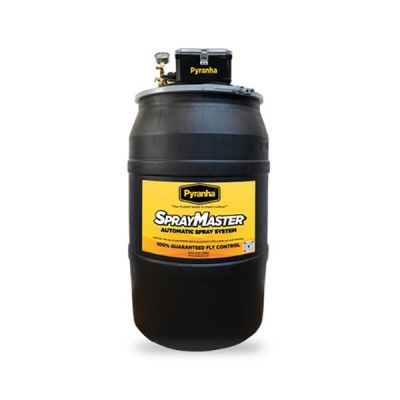 SprayMaster
For whole barn fly control, rely on the 55 gallon SprayMaster® Barn Misting System Kit. SprayMaster® Barn Systems include a 1/2 horsepower electric motor-driven pump controlled by a solid state electronic timer that is programmed to dispense an insecticide formulation in the form of a very fine mist at specific intervals through special spray nozzles
More Details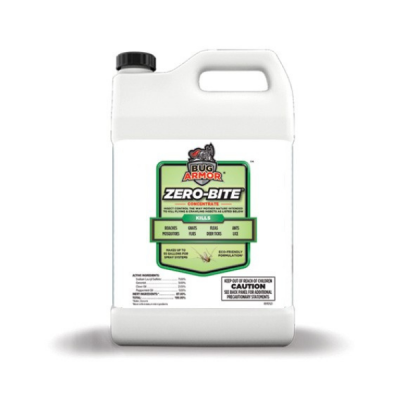 Bug Armor Zero-Bite Concentrate
Zero-Bite insect repellent concentrate contains zero chemical insecticides for use in your barn, garden, or residential misting system.
More Details