Product Information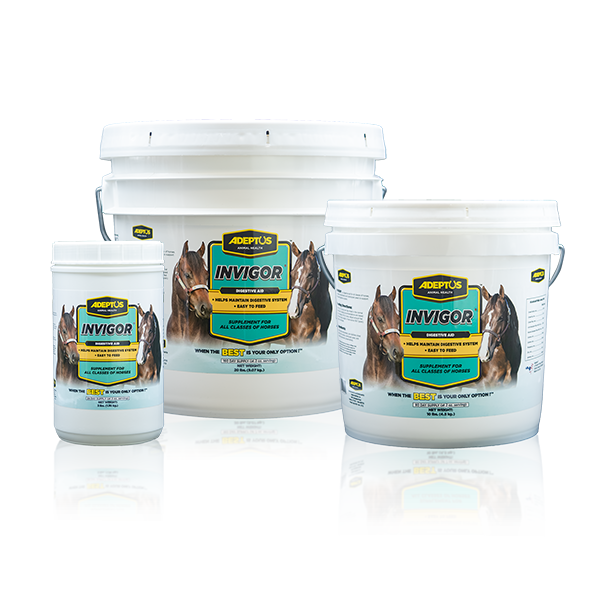 Product Information
Invigor is the original and the most potent prebiotic digestive aid on the market. Purchase from your local feed and tack store or favorite online retailer.
Prebiotics are extremely effective digestive aids in the horse. The horse has a hind gut fermentation vat known as the cecum. It is not very efficient to inoculate this hind gut structure with live probiotics. However, research has shown that prebiotics provide nourishment for existing microflora, and subsequently enhance the microbial population.
The hind gut dictates the overall health of horses, so it is important to keep the environment steady. Invigor provides several sources and extracts of yeast to create a favorable environment in the cecum for healthy microbial populations. This is especially important for older horses, metabolically challenged horses, horses prone to colic or diarrhea, horses that are exposed to feed changes, or simply to enhance feed efficiency.
We refer to Invigor as the "colic insurance supplement". No barn should be without a bucket of Invigor!
The original and most advanced Prebiotic digestive aid
Contains several proven yeast cultures and yeast culture extracts
Effectively helps diarrhea, colic, laminitis and other common digestive problems
Helpful addition for Cushing's & insulin resistant horses
Enhances feed efficiency
3 lb. bucket (24 day supply)
10 lb. bucket (80 day supply)
20 lb. bucket (160 day supply)
---
Other Resources
---
Have you considered?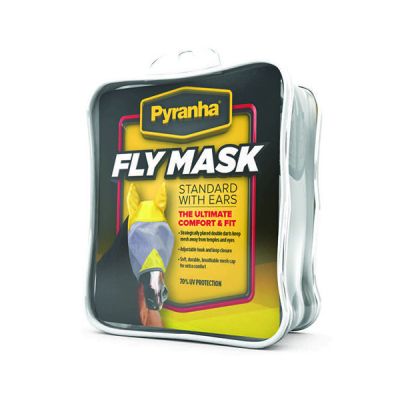 Fly Masks
Pyranha Fly Masks offer 70% UV protection and are made with soft, durable, breathable fabric.
More Details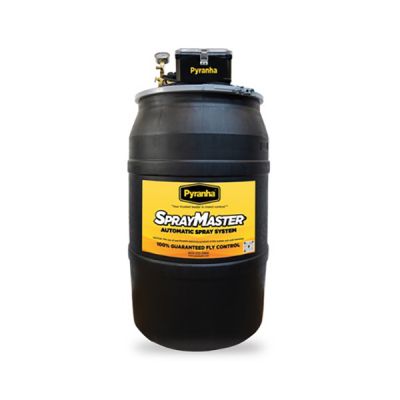 SprayMaster
For whole barn fly control, rely on the 55 gallon SprayMaster® Barn Misting System Kit. SprayMaster® Barn Systems include a 1/2 horsepower electric motor-driven pump controlled by a solid state electronic timer that is programmed to dispense an insecticide formulation in the form of a very fine mist at specific intervals through special spray nozzles
More Details