Product Information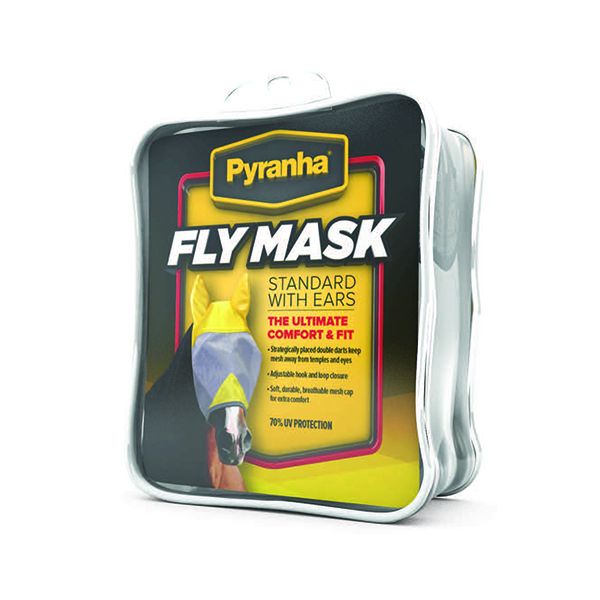 Product Information
Designed through extensive research to be the ultimate in comfort and fit for your horse, Pyranha Fly Masks are made with soft, durable, breathable fabric, while keeping mesh away from temples and eyes.
Adjustable hook and loop closure
70% UV protection
Choice of with ears or without
Guards your horse from insects, dirt, and sand
Available sizes: yearling/ large pony, cob/ small horse, horse, and warmblood
Purchase at your local feed and tack store or favorite online retailer
---
Have you considered?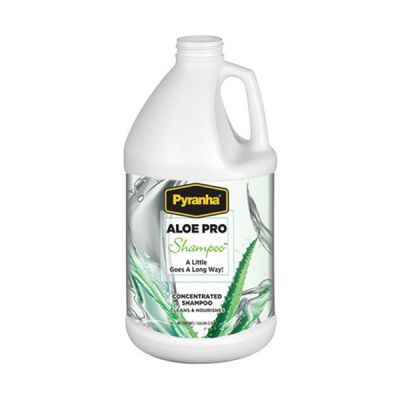 Aloe Pro Shampoo
A little bit goes a long way! Mix 1-2 ounces into one gallon of water for effective elimination of oil, dirt, and dust.
More Details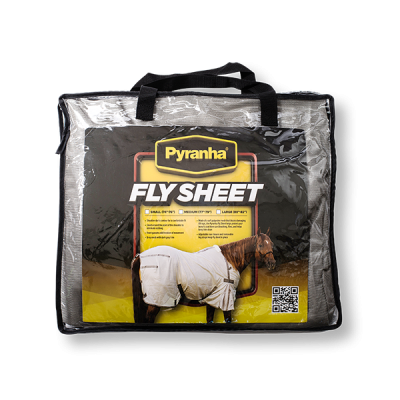 Fly Sheets
Made from a soft polyester mesh that blocks damaging UV rays, the Pyranha Fly Sheet helps prevent your horse's coat from sun bleaching, flies, dirt, and sand.
More Details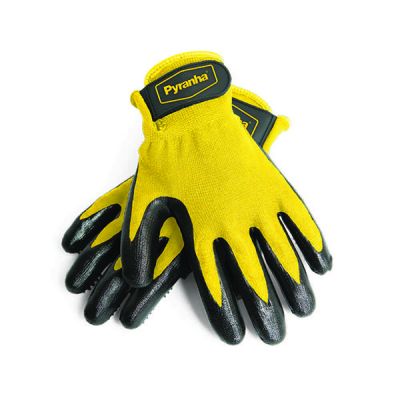 Rub & Scrub Grooming Gloves
Use wet or dry, Pyranha Rub & Scrub Grooming Gloves have the perfect combination of scrubbing nodules on fingers and palms.
More Details