Product Information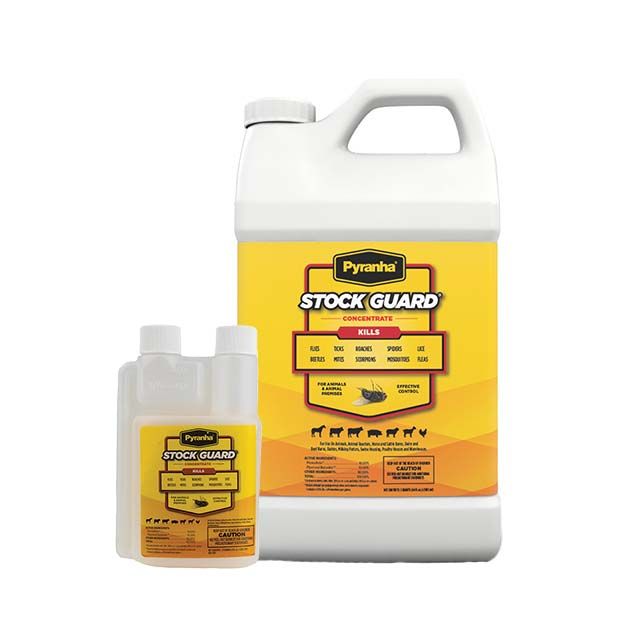 Product Information
Stock Guard is expertly formulated for use on livestock. This synergized concentrate effectively controls a wide range of insect, including flies, mosquitoes, lice, ticks, mites, gnats and more. Diluted, this product is approved for use directly sprayed on livestock, used on back rubbers, and as a premise spray.
Effectively control flies, lice, ticks, beetles, mites, gnats and more in cattle barns, milk rooms, dairies, horse barns, poultry houses, swine houses and kennels and on cattle, sheep, goats, swine, horses, poultry and dogs.
One 64 oz. bottle can make 50 to 200 gallons
One 8oz bottle will make 6 to 25 gallons depending on application

Great for Backyard Chicken Flocks & Coops

Not available for use in residential misting systems in the State of New York
Purchase at your local feed and tack store or favorite online retailer
---
Other Resources
---
Have you considered?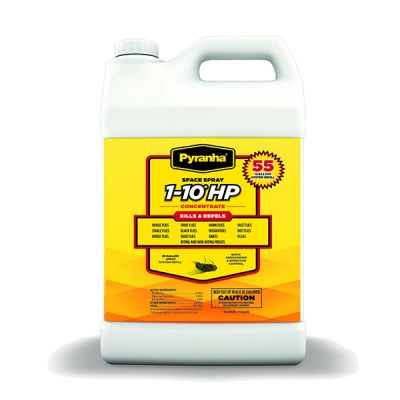 1-10 HP
The 1-10 HP Concentrate System Refill is an insecticide refill for 55-gallon automatic spray systems.
More Details
Bug Armor Zero-Bite Concentrate
Zero-Bite insect repellent concentrate contains zero chemical insecticides for use in your barn, garden, or residential misting system.
More Details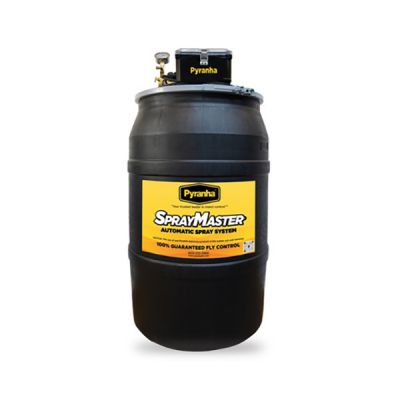 SprayMaster
For whole barn fly control, rely on the 55 gallon SprayMaster® Barn Misting System Kit. SprayMaster® Barn Systems include a 1/2 horsepower electric motor-driven pump controlled by a solid state electronic timer that is programmed to dispense an insecticide formulation in the form of a very fine mist at specific intervals through special spray nozzles
More Details