Product Information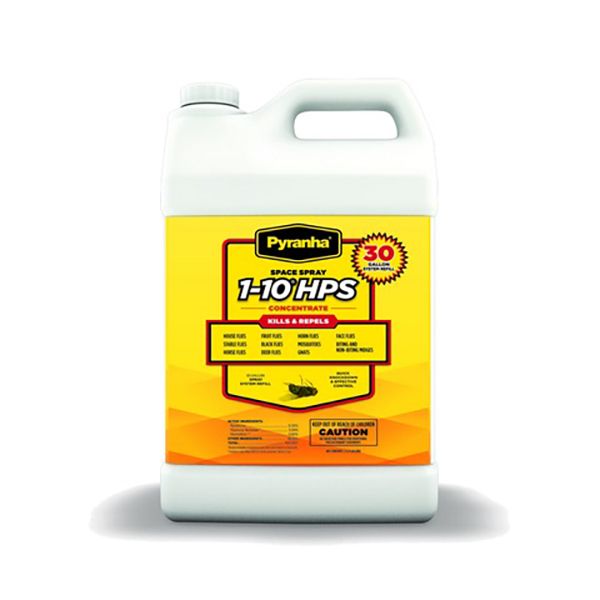 Product Information
The 1-10 HPS Concentrate System Refill is an insecticide refill for 30-gallon automatic spray systems. Developed over 40 years ago using the highest quality pyrethroids, 1-10 HP is a premium formulation that has set the bar for effective automatic flying insect control in horse barns.
Kills and repels Horn Flies, Deer Flies, Horse Flies, Stable Flies, Face Flies, Midges, Mosquitoes and more
Quick knockdown and effective control
Use in any automatic fly spray system
Purchase from your local Authorized SprayMaster Dealer or favorite online retailer
Not available in residential misting systems in the State of New York
---
Other Resources
---
Have you considered?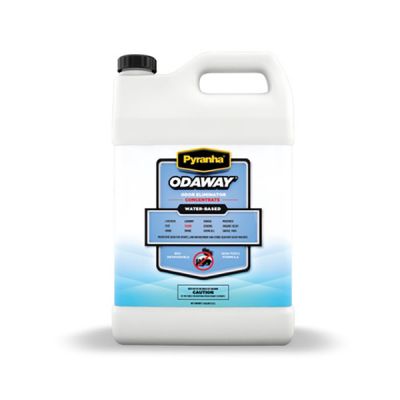 Odaway Concentrate
​Banish bad odors with Pyranha® Odaway: a concentrated, liquid odor absorber that eliminates a broad spectrum of household, garage, compost or kennel-borne odors.
More Details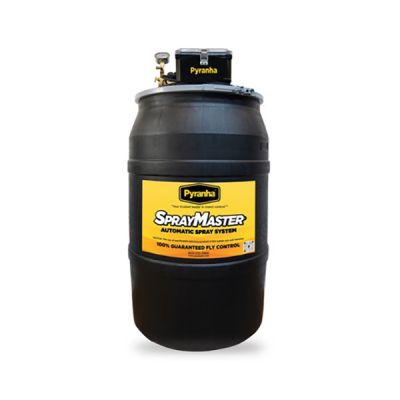 SprayMaster
For whole barn fly control, rely on the 55 gallon SprayMaster® Barn Misting System Kit. SprayMaster® Barn Systems include a 1/2 horsepower electric motor-driven pump controlled by a solid state electronic timer that is programmed to dispense an insecticide formulation in the form of a very fine mist at specific intervals through special spray nozzles
More Details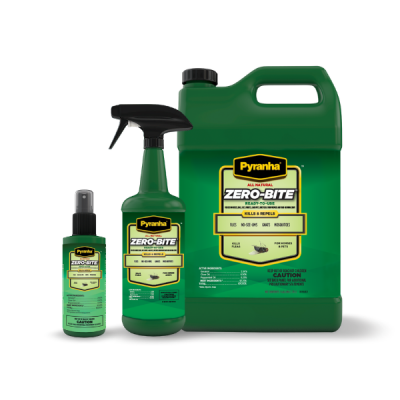 Zero-Bite
Zero-Bite®'s fly fighting power is sourced from geraniol, peppermint, and clove. The natural oils are suspended in more than 90% water, so Zero-Bite® is neither oily nor greasy. | *Zero-Bite is a registered trademark brand of Pyranha, Inc.
More Details