Product Information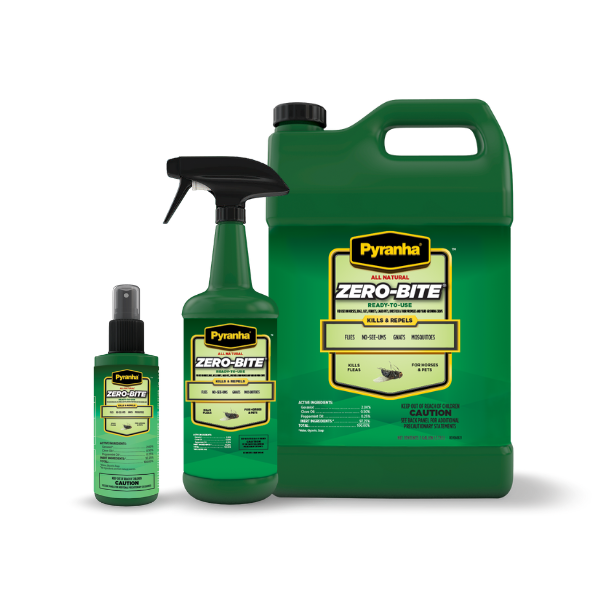 Product Information
Fly control the way Mother Nature intended - in the palm of your hand. Zero-Bite®'s fly fighting power is sourced from geraniol, peppermint, and clove. The natural oils are suspended in more than 90% water, so Zero-Bite® is neither oily nor greasy. Reach for the green bottle for application on horses, cats, dogs, and plants.
Effective, all-natural fly spray
Great natural scent
Kills and repels harmful flying and biting insects
No need to shake or stir with Pyranha Suspension Technology
Available sizes: 3.4 oz. trail-size, quart, and gallon
Purchase from your local feed and tack store or favorite online retailer
*Zero-Bite is a registered trademark brand of Pyranha, Inc.
---
Other Resources
---
Have you considered?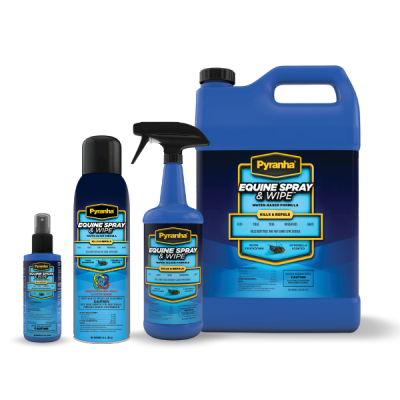 Equine Spray N' Wipe
A stable favorite among horse owners, Equine Spray N' Wipe kills and repels flying and biting insects without attracting dirt and dust.
More Details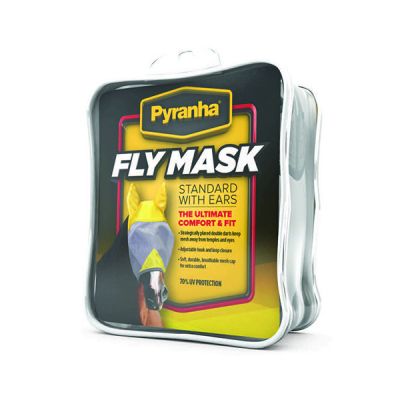 Fly Masks
Pyranha Fly Masks offer 70% UV protection and are made with soft, durable, breathable fabric.
More Details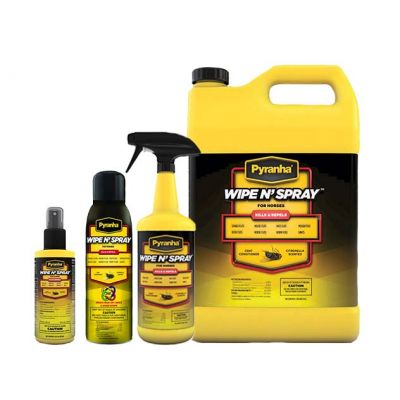 Wipe N' Spray
The award-winning Wipe N' Spray kills and repels over 70 species of flying and biting insects through sweat, dirt, and water.
More Details