Product Information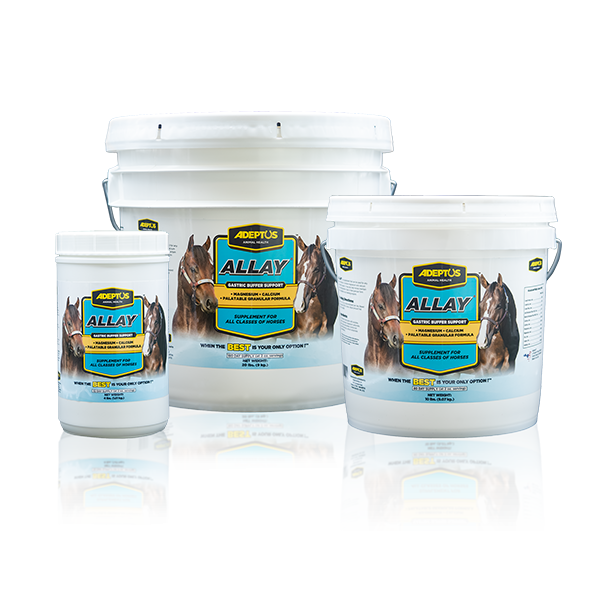 Product Information
Gastric ulcers are extremely prevalent in confined horses. Horses are by nature designed to be grazing and chewing around 20 hours per day. In confinement situations, this is not possible, but acid is continually secreted in the stomach. Without adequate chewing to release alkaline saliva, the acid accumulates and erodes the stomach lining, which results in ulcers. Allay can help to reduce and buffer this acidity, which then can prevent or help soothe ulcers. Purchase from your local feed and tack store or favorite online retailer.
Additionally, since Allay contains magnesium and calcium, it is a natural calming supplement too. Allay does not test positive at regulated shows and races.
The licorice extract is not only soothing to the gastrointestinal tract, it is very palatable too. And to round out the formula, the base ingredient is a hindgut prebiotic digestive aid.
4 lb. bucket (32 day supply)
10 lb. bucket (80 day supply)
20 lb. bucket (160 day supply)
---
Other Resources
---
Have you considered?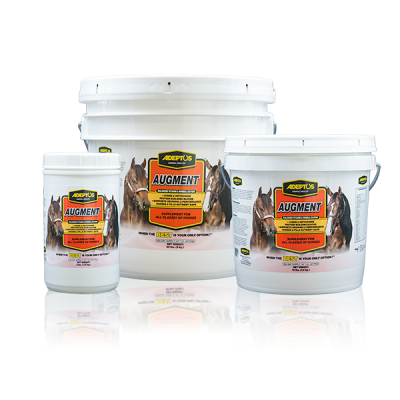 Augment
Augment is an excellent choice to fill in the gaps in most diets, since most horses do not consume the recommended amounts of fortified grains.
More Details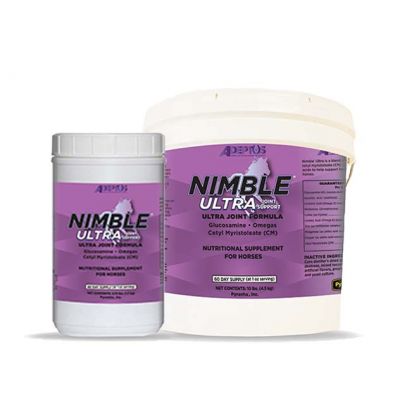 Nimble Ultra
Nimble Ultra is a unique product for joint support, as it contains vitamins and minerals which provide joint specific nutrients and natural anti-inflammatory nutrients.
More Details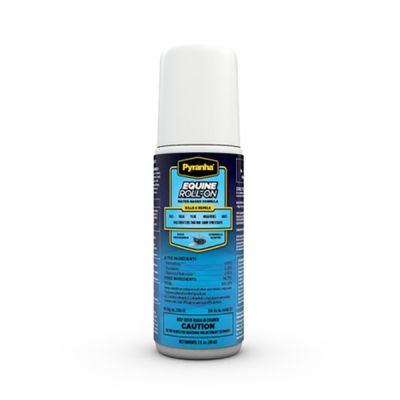 Roll-On
This smooth, non-drip rollerball applicator defends eyes, ears, and wounds from flying and biting insects.
More Details