Product Information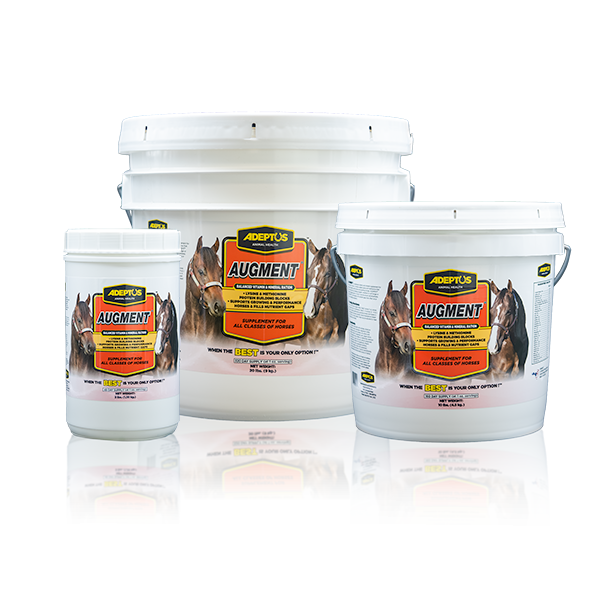 Product Information
Balancing the diet is crucial for growth in young horses as well as maintenance for longevity and soundness in mature horses. Since U.S. forages are low in key trace minerals, it is essential to consume those nutrients from supplements and/or fortified grains. Since most horses do not consume the recommended amounts of fortified grains, it is therefore necessary to fortify their diets with a concentrated supplement. Purchase from your local feed and tack store or favorite online retailer.
Augment is an excellent choice to fill in the gaps in most diets. It contains biotin, organic trace minerals as well as a complete profile of vitamins along with a hindgut digestive aid.
Augment can serve as a great balancer for adult horses, broodmares or growing horses. The formula has no carbohydrates and contains a prebiotic digestive aid for a base ingredient.
3 lb. bucket (24 day supply)
10 lb. bucket (80 day supply)
20 lb. bucket (160 day supply)
---
Other Resources
---
Have you considered?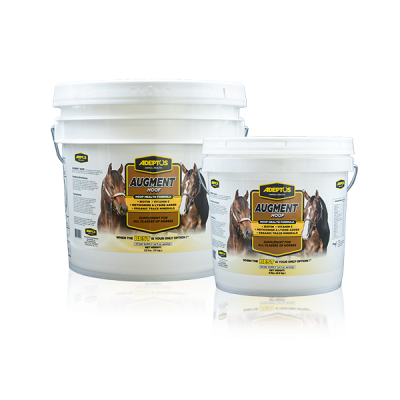 Augment Hoof
Augment Hoof is an advanced product that contains synergistic nutrients to enhance hoof structures.
More Details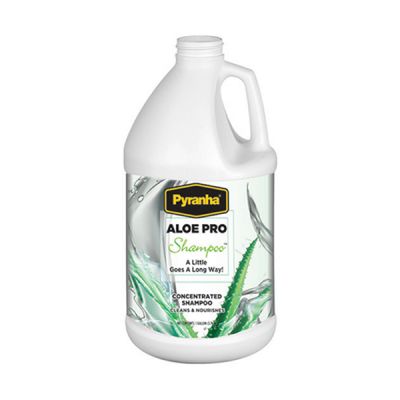 Aloe Pro Shampoo
A little bit goes a long way! Mix 1-2 ounces into one gallon of water for effective elimination of oil, dirt, and dust.
More Details