Product Information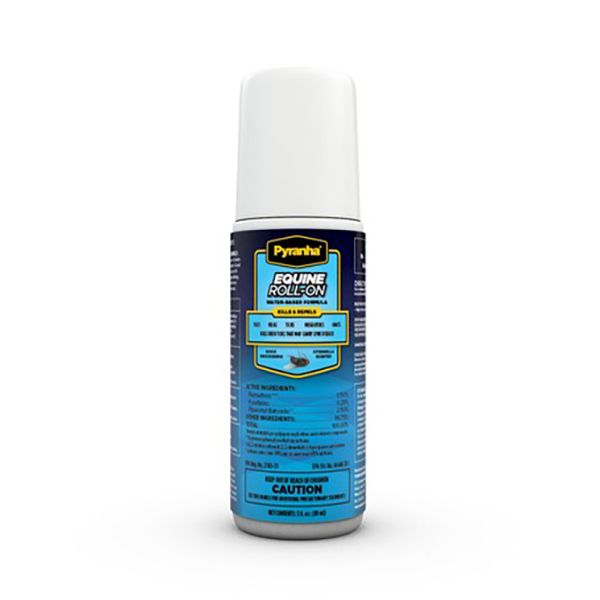 Product Information
This smooth, non-drip rollerball applicator defends eyes, ears, and wounds from flying and biting insects
Kills and repels stable flies, house flies, horse flies, horn flies, deer flies, face flies, ticks, mites, mosquitoes, gnats, and lice
Sweat and water resistant
Ready-to-use, water-based formulation with pyrethrin and permethrin
Citronella scented
Available in 3 oz. rollerball applicator

Purchase from your local feed and tack store or favorite online retailer
---
Other Resources
---
Have you considered?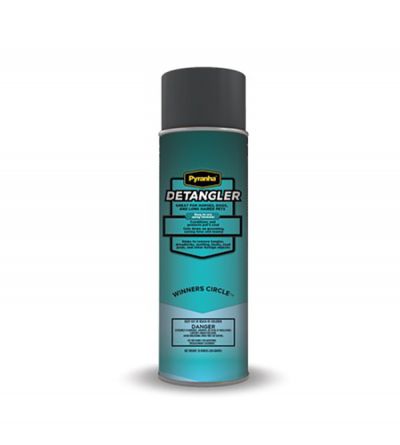 Detangler
Transform dreadlocked manes and tails with Pyranha® Detangler. Moisturizes and conditions as it detangles while repelling dirt and dust.
More Details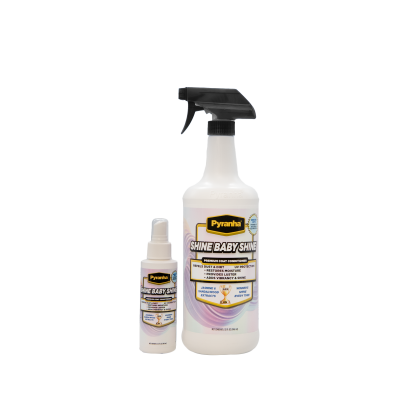 Shine Baby Shine
Achieve a show ring shine every time with Shine Baby Shine. Conditions the coat and leaves a soothing fragrance with Jasmine and Sandalwood extracts.
More Details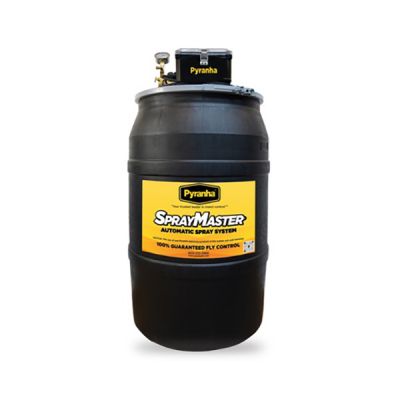 SprayMaster
For whole barn fly control, rely on the 55 gallon SprayMaster® Barn Misting System Kit. SprayMaster® Barn Systems include a 1/2 horsepower electric motor-driven pump controlled by a solid state electronic timer that is programmed to dispense an insecticide formulation in the form of a very fine mist at specific intervals through special spray nozzles
More Details