Product Information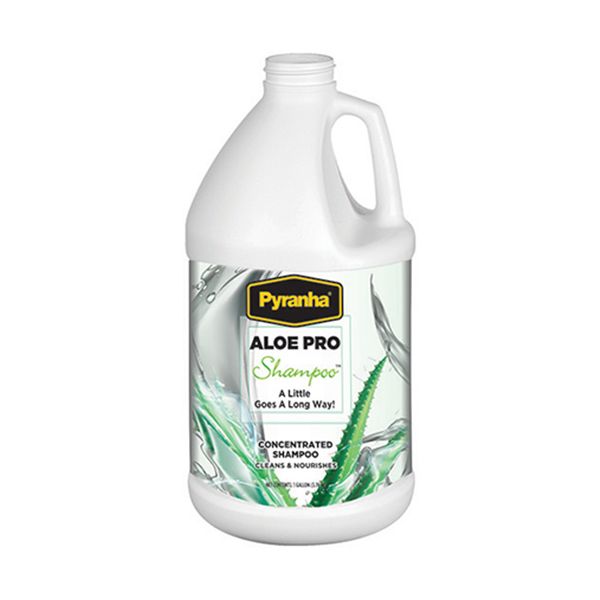 Product Information
A little bit goes a long way! Mix 1-2 ounces into one gallon of water for effective elimination of oil, dirt, and dust. Packed with Vitamins A, D, and E for a healthier coat, while protecting scrapes, irritation, and minor cuts.
Highly concentrated Aloe shampoo
Light and fresh scent for multispecies use
Cleanses and moisturizes while leaving a lustrous shine
Pairs great with Pyranha® Rub N' Scrub Grooming Gloves
Available in one gallon size
Purchase at your local feed and tack store or favorite online retailer
---
Other Resources
---
Have you considered?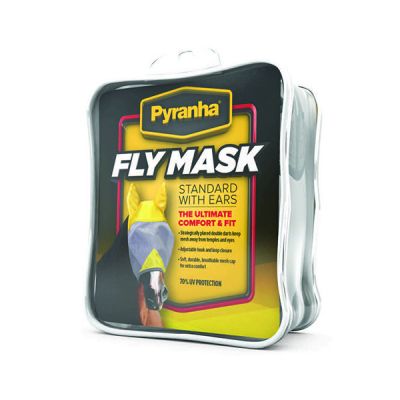 Fly Masks
Pyranha Fly Masks offer 70% UV protection and are made with soft, durable, breathable fabric.
More Details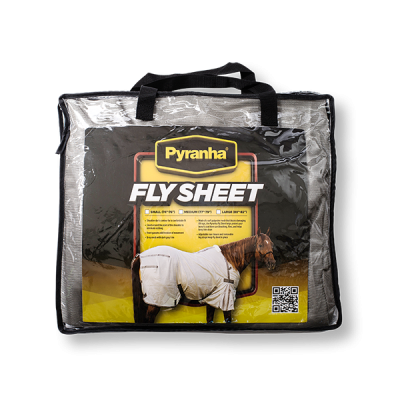 Fly Sheets
Made from a soft polyester mesh that blocks damaging UV rays, the Pyranha Fly Sheet helps prevent your horse's coat from sun bleaching, flies, dirt, and sand.
More Details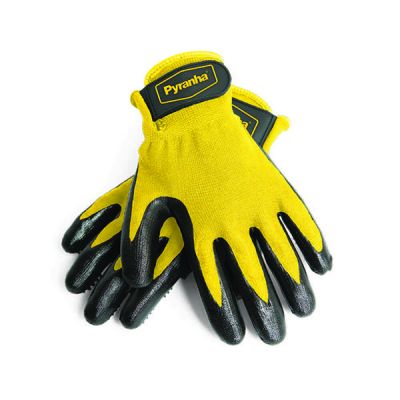 Rub & Scrub Grooming Gloves
Use wet or dry, Pyranha Rub & Scrub Grooming Gloves have the perfect combination of scrubbing nodules on fingers and palms.
More Details