Product Information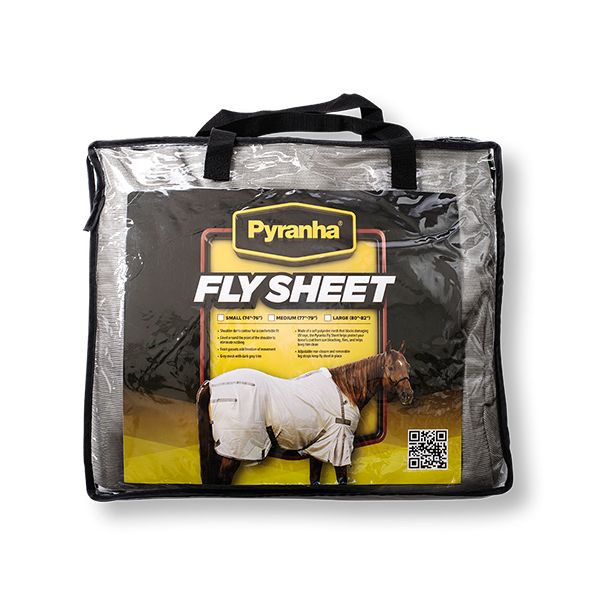 Product Information
Made from a soft polyester mesh that blocks damaging UV rays, the Pyranha Fly Sheet helps prevent your horse's coat from sun bleaching, flies, dirt, and sand. Pairs perfectly with Pyranha Fly Masks or on its own. Shoulder darts contour the horse for a comfortable fit, with lining around the point of the shoulder for a comfortable fit.
70% UV protection
Front gussets for freedom of movement
Adjustable rear closure and removable leg straps keep fly sheet in place
Available sizes: small (74"-76"), medium (77"-79"), and large (80"-82")
Purchase at your local feed and tack store or favorite online retailer
---
Have you considered?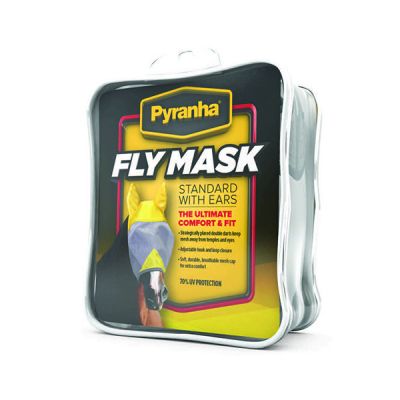 Fly Masks
Pyranha Fly Masks offer 70% UV protection and are made with soft, durable, breathable fabric.
More Details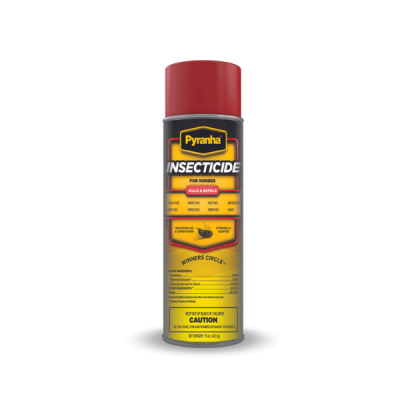 Insecticide
Insecticide aerosol offers unbeatable fly-fighting power and a lustrous eye-catching show shine.
More Details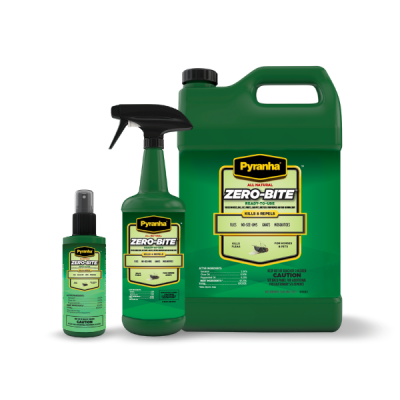 Zero-Bite
Zero-Bite®'s fly fighting power is sourced from geraniol, peppermint, and clove. The natural oils are suspended in more than 90% water, so Zero-Bite® is neither oily nor greasy. | *Zero-Bite is a registered trademark brand of Pyranha, Inc.
More Details