Product Information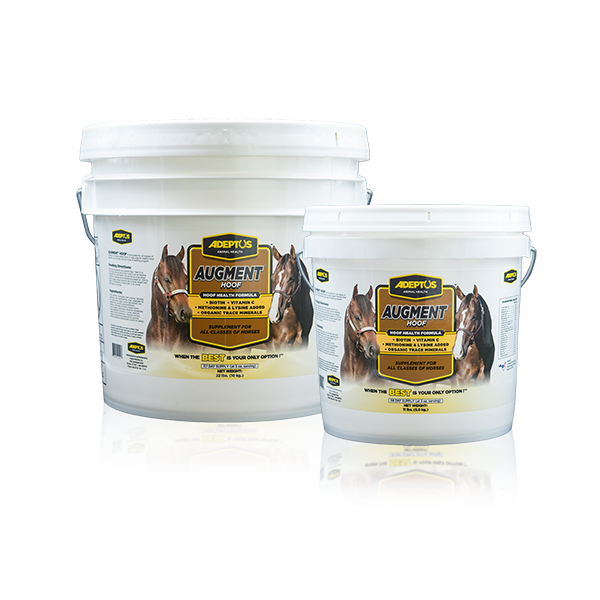 Product Information
Augment Hoof is a very advanced product that contains synergistic nutrients to enhance hoof structures. It is formulated to be fed with a balanced diet. Purchase from your local feed and tack store or favorite online retailer.
Augment Hoof contains key minerals for hoof health in organic, or chelated form to enhance their bioavailability. These trace minerals are chelated to amino acids that are also known to enhance hoof integrity.
The hoof structures also benefit from fatty acids in the diet so both omega-3 and omega-6 fatty acids were added to the formula. And of course ample amounts of biotin are in Augment Hoof.
The formula contains no alfalfa meal, sugar, or sources of carbohydrates. The easy to feed and palatable granular form alleviates the need for pelleting. A prebiotic base yeast culture rounds out the formula.
Advanced hoof supplement
Organic trace minerals and vitamins for hoof support
20 mg of Biotin
Low carb
Prebiotic Yeast base – no alfalfa, toxic pellet binders, or sugars
11 lb. bucket (58 day supply)
22 lb. bucket (117 day supply)
---
Other Resources
---
Have you considered?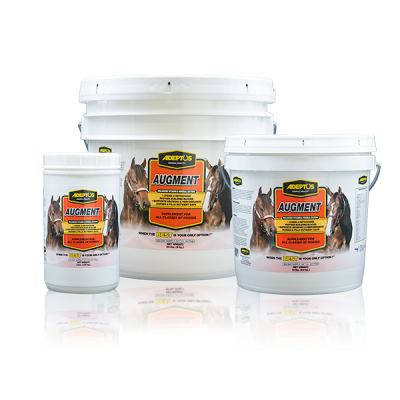 Augment
Augment is an excellent choice to fill in the gaps in most diets, since most horses do not consume the recommended amounts of fortified grains.
More Details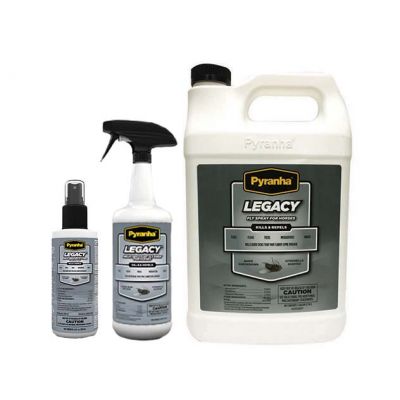 Legacy
Water-based with added micronized silicone, Legacy sticks to the coat longer and resists sweat and water.
More Details