Product Information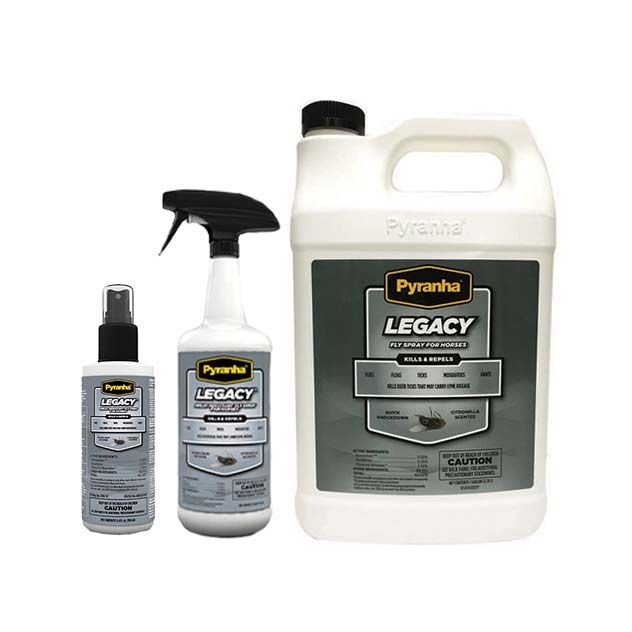 Product Information
Legacy: a new take on our classic water-base. Water-based with added micronized silicone, Legacy sticks to the coat longer and resists sweat and water. Grab the gray and white bottle when you need long lasting protection with no residue left behind.
Kills and repels stable flies, house flies, horse flies, horn flies, deer flies, face flies, ticks, mites, mosquitoes, gnats, and lice
Ready-to-use, water-based formulation with pyrethrin and permethrin
No need to shake or stir with Pyranha Suspension Technology
Citronella scented
Available sizes: 3.4 oz. trail-size, quart, and gallon
Purchase from your local feed and tack store or favorite online retailer
---
Other Resources
---
Have you considered?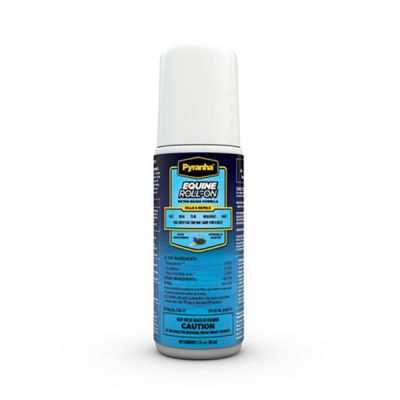 Roll-On
This smooth, non-drip rollerball applicator defends eyes, ears, and wounds from flying and biting insects.
More Details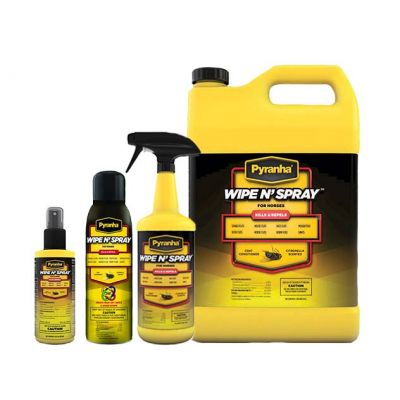 Wipe N' Spray
The award-winning Wipe N' Spray kills and repels over 70 species of flying and biting insects through sweat, dirt, and water.
More Details