Product Information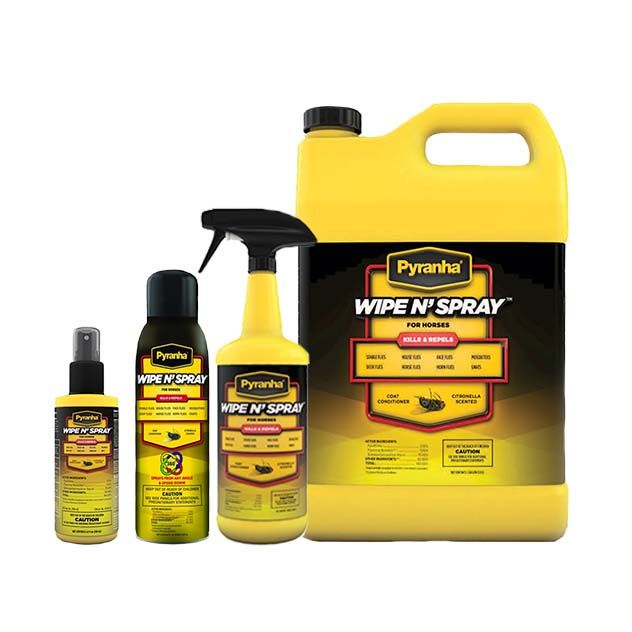 Product Information
Pyranha®'s best selling fly spray provides long-lasting repellency for equestrians of all disciplines. The award-winning Wipe N' Spray kills and repels over 70 species of flying and biting insects through sweat, dirt, and water. Protect your horse year-round with Pyranha® Wipe N' Spray in the yellow bottle, and know it's the quality product you need to get the job done.
Kills and repels stable flies, house flies, horse flies, horn flies, deer flies, face flies, ticks, mites, mosquitoes, gnats, and lice
Ready-to-use, oil-based formulation with pyrethrin
No need to shake or stir with Pyranha Suspension Technology
Ideal for demanding riding environments
Imparts a high shine to the hair when brushed out
Citronella scented
Conditions coat with lanolin
Available sizes: 3.4 oz trail-size, 15 oz continuous spray can, quart, and gallon
Purchase from your local feed and tack store or favorite online retailer
---
---
Have you considered?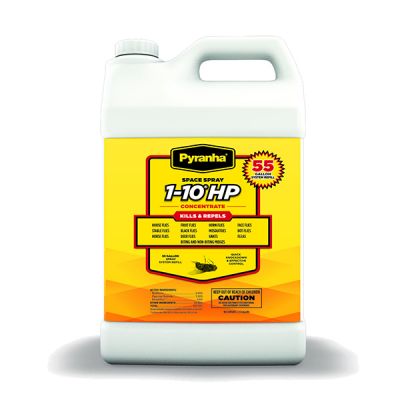 1-10 HP
The 1-10 HP Concentrate System Refill is an insecticide refill for 55-gallon automatic spray systems.
More Details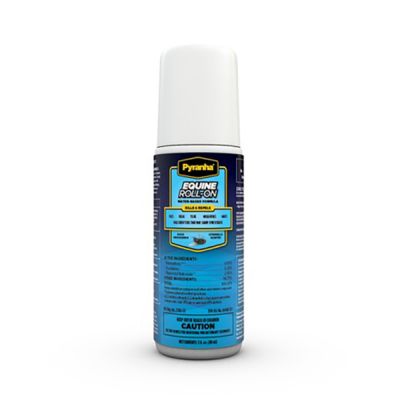 Roll-On
This smooth, non-drip rollerball applicator defends eyes, ears, and wounds from flying and biting insects.
More Details