Product Information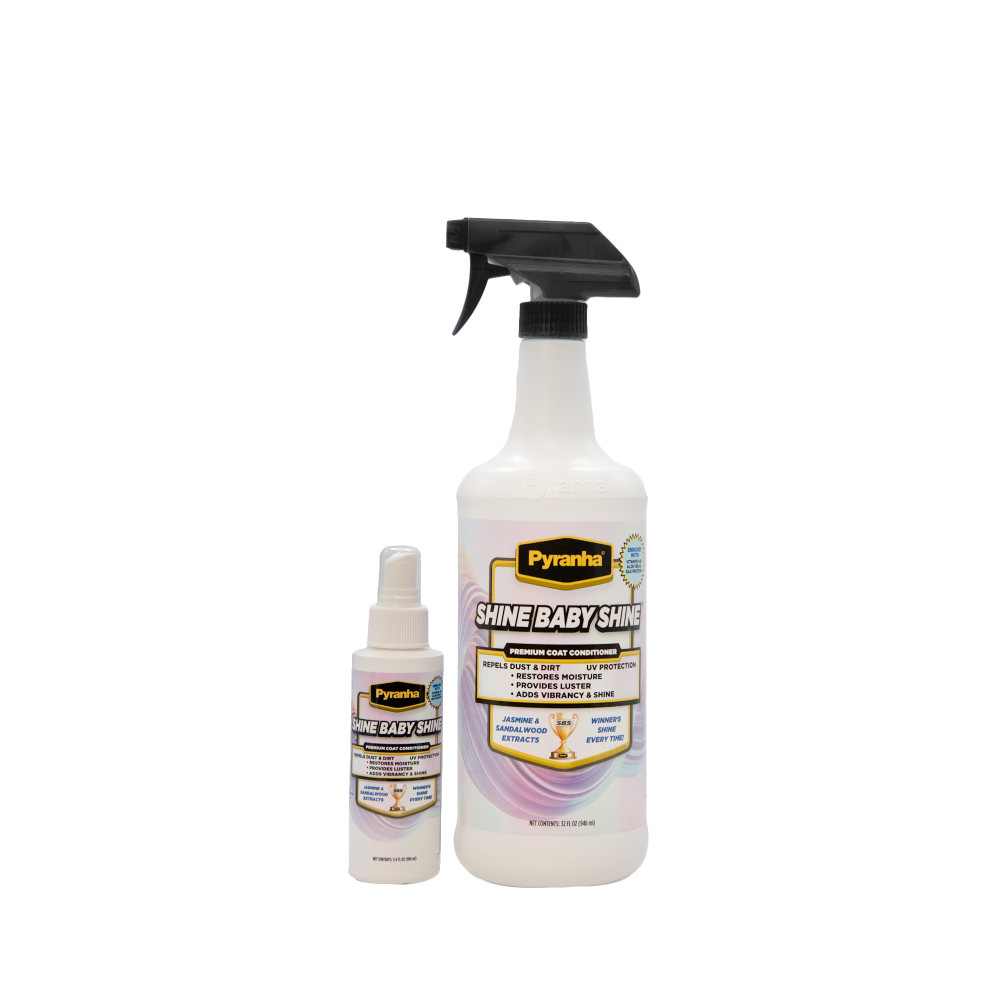 Product Information
Achieve a show ring shine every time with Shine Baby Shine. Conditions the coat and leaves a soothing fragrance with Jasmine and Sandalwood extracts.
Coat conditioner
Leaves a lustrous, show ready shine
Repels dirt & dust during shows and turnout
Available sizes: 3.4 oz trail-size and quart
Purchase from your local feed and tack store or favorite online retailer
---
Other Resources
---
Have you considered?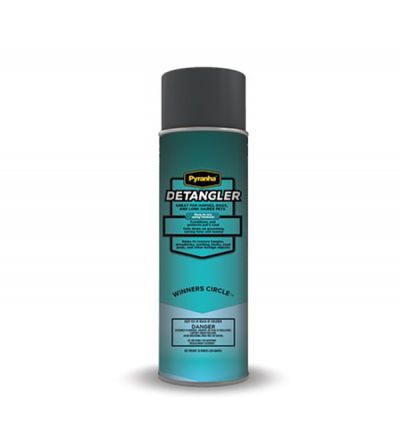 Detangler
Transform dreadlocked manes and tails with Pyranha® Detangler. Moisturizes and conditions as it detangles while repelling dirt and dust.
More Details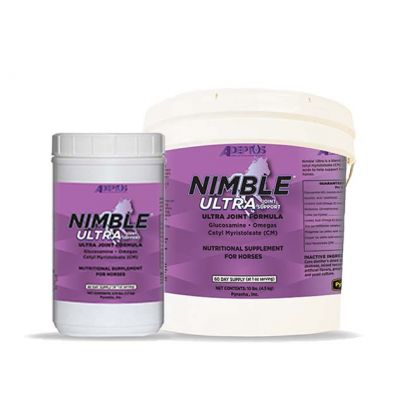 Nimble Ultra
Nimble Ultra is a unique product for joint support, as it contains vitamins and minerals which provide joint specific nutrients and natural anti-inflammatory nutrients.
More Details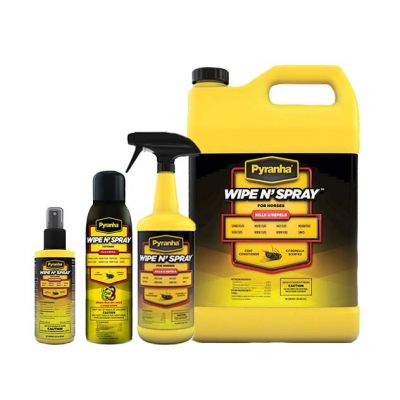 Wipe N' Spray
The award-winning Wipe N' Spray kills and repels over 70 species of flying and biting insects through sweat, dirt, and water.
More Details