Product Information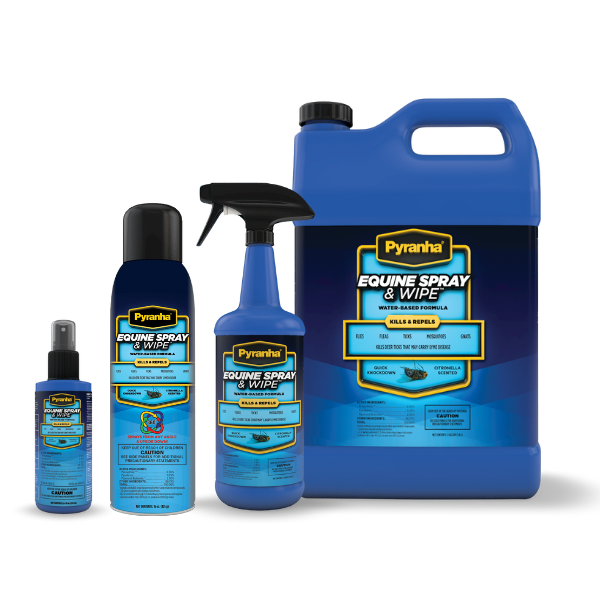 Product Information
A stable favorite among horse owners, Equine Spray N' Wipe kills and repels flying and biting insects without attracting dirt and dust. Repellency continues long after product has dried. From the round pen to the show ring, you can depend on Pyranha® Equine Spray N' Wipe in the blue bottle.
Kills and repels stable flies, house flies, horse flies, horn flies, deer flies, face flies, ticks, mites, mosquitoes, gnats, and lice
Ready-to-use, water-based formulation with pyrethrin and permethrin
No need to shake or stir with Pyranha Suspension Technology
Citronella scented
Available sizes: 3.4 oz. trail-size, 15 oz. continuous spray can, quart, and gallon
Purchase from your local feed and tack store or favorite online retailer
---
---
Have you considered?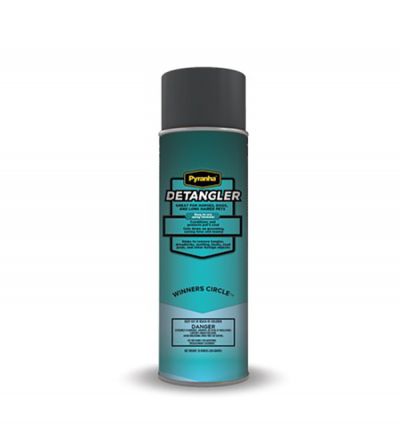 Detangler
Transform dreadlocked manes and tails with Pyranha® Detangler. Moisturizes and conditions as it detangles while repelling dirt and dust.
More Details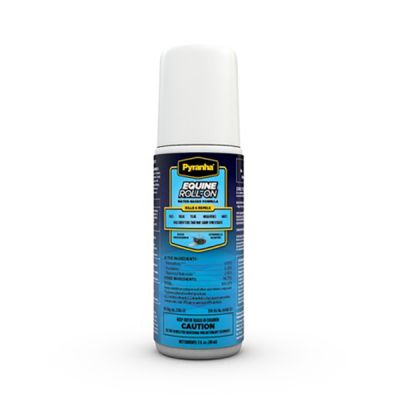 Roll-On
This smooth, non-drip rollerball applicator defends eyes, ears, and wounds from flying and biting insects.
More Details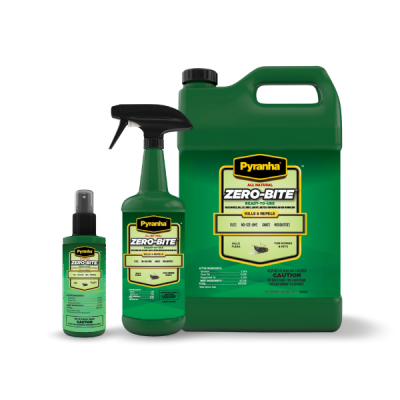 Zero-Bite
Zero-Bite®'s fly fighting power is sourced from geraniol, peppermint, and clove. The natural oils are suspended in more than 90% water, so Zero-Bite® is neither oily nor greasy. | *Zero-Bite is a registered trademark brand of Pyranha, Inc.
More Details