Product Information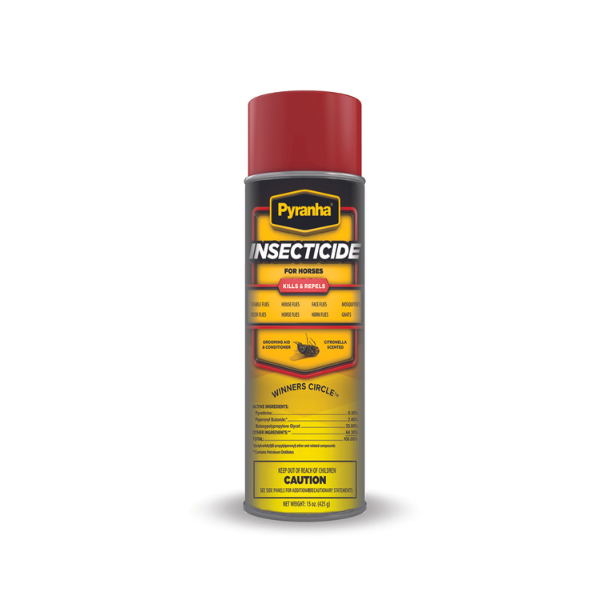 Product Information
Since 1973, Pyranha® Insecticide has remained a top choice among show competitors and trainers nationwide. Use this red cap aerosol to achieve unbeatable fly-fighting power and a lustrous eye-catching show shine.
Kills and repels stable flies, house flies, horse flies, horn flies, deer flies, face flies, gnats, and mosquitoes
Apply directly to your horse
Ideal for travel, shows, and sales
No need to shake or stir with Pyranha Suspension Technology
Imparts a high shine to the hair when brushed out
Citronella scented
Available in 15 oz. aerosol can
Purchase at your local feed and tack store or favorite online retailer
---
Other Resources
---
Have you considered?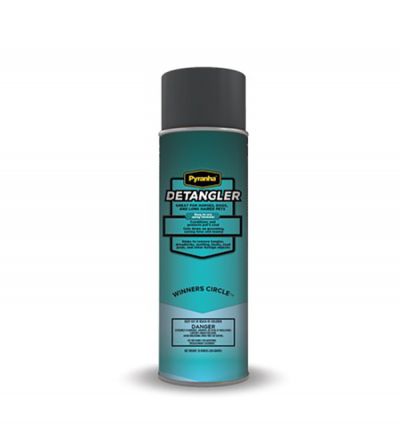 Detangler
Transform dreadlocked manes and tails with Pyranha® Detangler. Moisturizes and conditions as it detangles while repelling dirt and dust.
More Details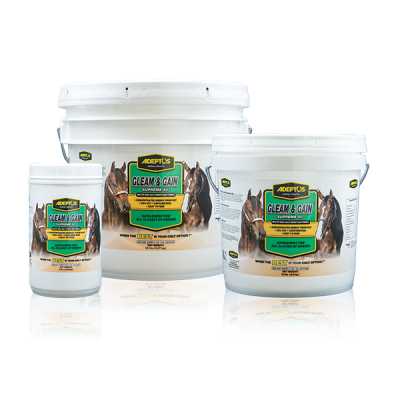 Gleam and Gain 60
Our advanced and concentrated version of Gleam & Gain contains 60% fat from healthy sources that provide high quality omega-3 fatty acids, which are great for allergies, natural anti-inflammatory action, and coat quality.
More Details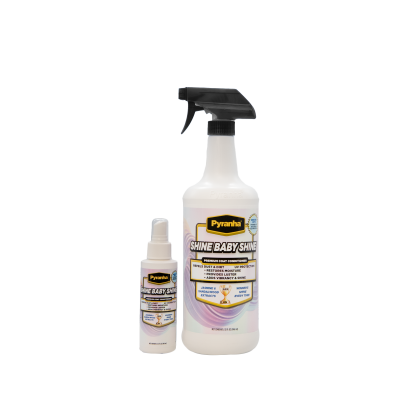 Shine Baby Shine
Achieve a show ring shine every time with Shine Baby Shine. Conditions the coat and leaves a soothing fragrance with Jasmine and Sandalwood extracts.
More Details