Product Information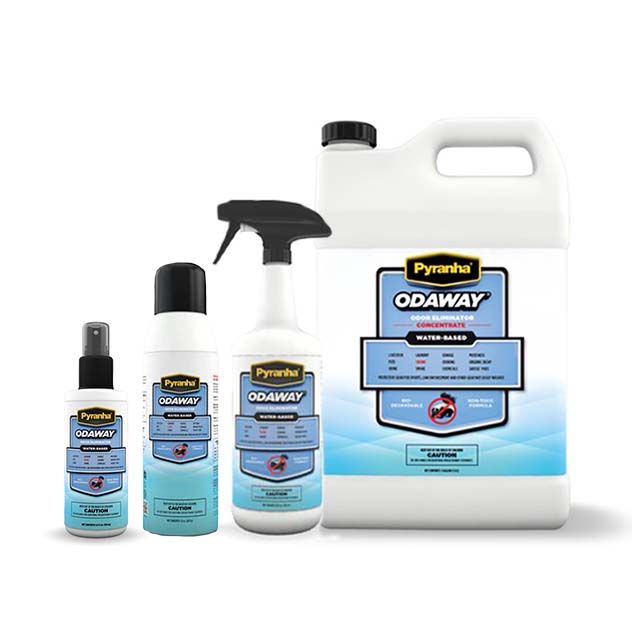 Product Information
Banish bad odors with Pyranha® Odaway: a concentrated, liquid odor absorber that eliminates a broad spectrum of household, garage, compost or kennel-borne odors. Odaway encapsulates and neutralizes odors instead of just masking them, leaving the premises smelling fresh and clean.
Broad spectrum odor eliminator for use in SprayMaster Systems, homes, vehicles, bathrooms, offices, etc.
Neutralizes odors from pets, livestock, skunk, garbage, urine, smoke, sewage, chemicals, cooking, mustiness, sports equipment, saddle pads, sports gear, law enforcement gear, and other items not easily washed
No need to shake or stir with Pyranha Suspension Technology
Available sizes: 3.4 oz trail-size, 15 oz continuous spray can, quart, gallon, and 2.5 gallon concentrate
Purchase from your local feed and tack store or favorite online retailer
---
Other Resources
---
Have you considered?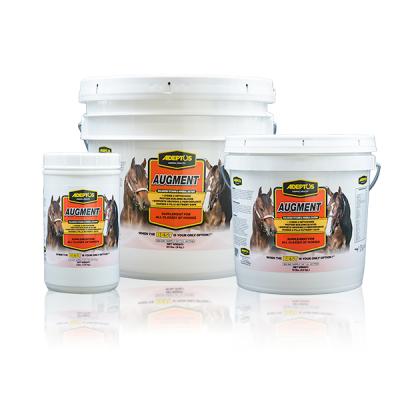 Augment
Augment is an excellent choice to fill in the gaps in most diets, since most horses do not consume the recommended amounts of fortified grains.
More Details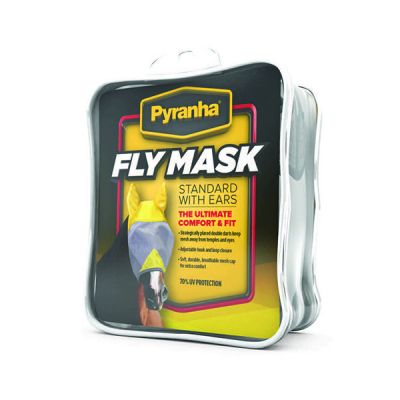 Fly Masks
Pyranha Fly Masks offer 70% UV protection and are made with soft, durable, breathable fabric.
More Details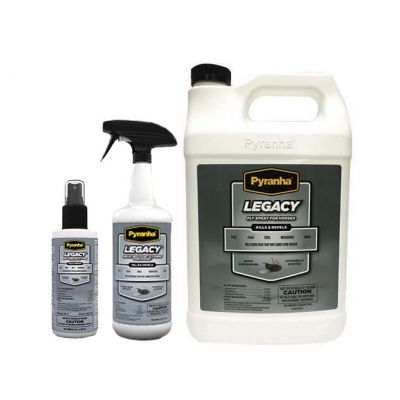 Legacy
Water-based with added micronized silicone, Legacy sticks to the coat longer and resists sweat and water.
More Details